Thank you for your order!
Please check your email for your order confirmation.
We will send your recorder to your child's music teacher, Nichole Rindolm, at Alvarado ISD. Your child will be able to pick up their recorder in music class.
The recorders will remain in school. Scholars will not bring the recorders home until the summer break.
If you have any questions about this order, please feel free to email Nichole Rindom: rindomn@alvaradoisd.net or leave a message on the school voicemail: 817-783-6825.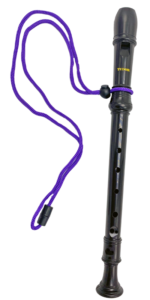 Payments on this website are processed via the Stripe secure payment gateway. Orders are managed and fulfilled by Music in Motion, Inc. MUSICMOTION (Music in Motion, Inc.) will be shown as the payee on your credit card statement.
This website is owned and operated by Music in Motion, Inc. | P.O. Box 869231 | Plano, Texas, 75086.
Customer Service hours: 8am – 5pm M-F. (972) 943-8744. Contact us via our website.